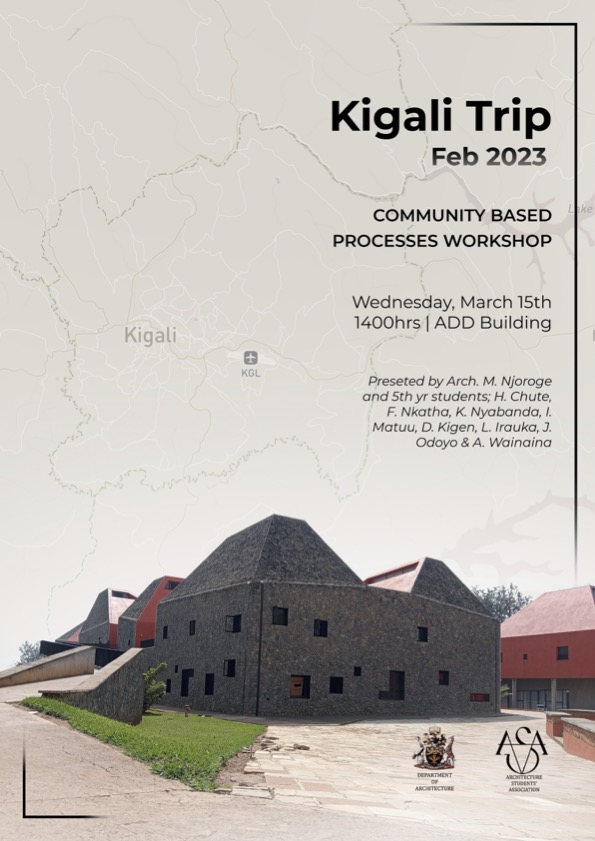 The department will this afternoon, 15th March 2023, hold a presentation on a recent trip by students to Kigali.
The talk will be theme will be "community based processes".
The speakers will be Arch. Margret Njoroge and fifth year students; H. Chute, F. Nkatho, K. Nyambada , I. Matuu, D. Kigen, L. Arauka, J. Odoyo, A. Wainaina.