ARCH . MUSAU KIMEU PROFILE
P.O. BOX 6099 - 00100, GPO NAIROBI.
Phone No. +254 720 252 944, mkimeu@uonbi.ac.ke
Chairman, Department of Architecture and Building Science, University of Nairobi
Chairman, Environmental Design Consultants Chapter (AAK)
Practicing Architect, Environmental Design Expert & Acoustics Specialist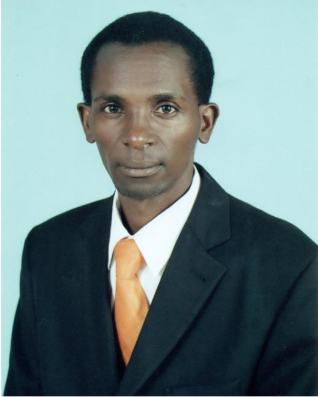 Award winning architect and environmental design expert, Musau Kimeu is well trained and exposed both locally and internationally with 21 years experience as a practicing architect. He is particularly interested in addressing environmental issues in architecture. His research activities are centred on the environmental performance of buildings and are currently focused on Climate Change, passive and natural cooling strategies in Tropical Upland (Nairobi) and Warm-Humid (Coastal) climates, Swahili architecture, design with light & natural ventilation in libraries and also acoustic design & natural ventilation in conference halls. He teaches Environmental/Sustainable Building Science and Architectural design and is the Director of the architectural practice Musau Kimeu, Architect based in Nairobi. Musau won the Kenya Energy Management Awards Green Architect of the Year 2015.
Musau holds Master of Philosophy in Environmental Design in Architecture (M.Phil) degree from the University of Cambridge (UK) and Bachelor of Architecture - First Class Honours from the University of Nairobi (Kenya). He is a registered Architect and a Corporate member of the Architectural Association of Kenya. He is the Chairman and founder member of the Environmental Design Consultants Chapter of the Architectural Association of Kenya.
Musau has been project architect for numerous projects over the last 21 years. One of his projects which was completed in 2012 is the award winning The Learning Resource Centre (LRC) at the Catholic University of Eastern Africa in Karen, Nairobi. The project which consists of a 3000 seater ultra modern library, 1200 seater state-of-the-art Conference facility and a 500 seater Cafeteria is a world class sustainable / environmentally designed project and
is the 2014 Kenya Energy Management Awards Winner of the Green Building Award.